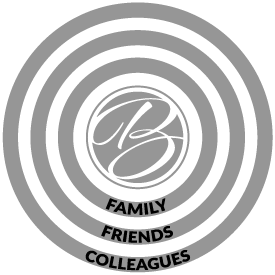 What is The Barnes Team Inner Circle? It is a way for us to shower you with monthly gifts, exclusive offerings, and private events to show OUR appreciation to you. There are 3 levels: Friends, Family, and Colleagues.
Family

Friends

Colleagues

3+ TRANSACTIONS OR REFERRALS
2 TRANSACTIONS OR REFERRALS
1 TRANSACTION OR REFERRAL

1% discount on listing side of commission for member only
Realtor credit on buying side
Access to exclusive, invite-only quarterly events
Guaranteed monthly perk such as a gift card, discount, etc.

0.5% discount on listing side of commission for member only
Access to exclusive, invite-only bi-annual events
Entry into monthly raffle for perks such as a gift card,discount, etc.

Access to exclusive, invite-only annual events
All clients are given monthly opportunities to move up
FAQ
What is a referral?
It is simply you getting permission from anyone you know who is thinking of buying or selling a home for us to contact them. You just have to give us his or her name and number so that we can call that person and set an appointment to meet. It doesn't matter if we get that person under contract and it does not matter if we close the transaction. How easy is that?
What if you don't give us a referral within a 4 month period?
Not to worry; you will still be a Friend and have access to those perks. You can always become a Family member at any time with a new referral.
What if you do give us a referral?
Then you shoot up to the next level.
What is the Starbucks gift card perk?
As a Family member, you will get your own Starbucks card with $5 automatically loaded on your card. It will then be reloaded the first of every month for 4 months! The perks keep coming. If we receive another referral during that 4 months, then you will automatically receive another $20 loaded onto your card as a thank you. This can extend as long as you send us at least one referral every 4 months.
*Details regarding the monthly giveaways will be posted on the closed Facebook and Instagram pages that will be set up for our Colleagues, Friends and Family.